b102, European Beech, Leather, Belts, 2019. Shown at Erin Stumps Projects for DesignTO, 2018. Concept was to design a chair with a garment-like wingback, that could be completely removable, interchangeable and adjustable, as it wears over time.

Full scale mockup, Poplar.

Full scale prototype.
Frame paired down.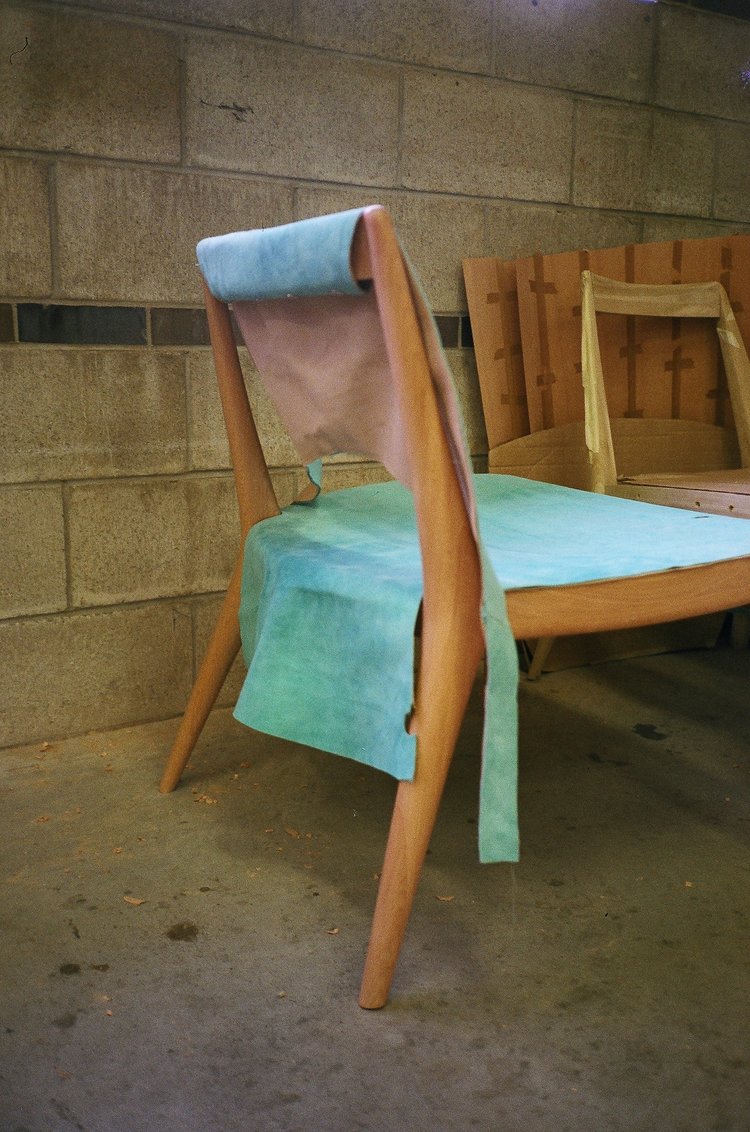 Fitting for leather.
Leather work on the belts for the wing back.
fini.